Wireless designed with your business in mind.
Big business coverage for small business prices.
LEARN MORE

Change your plans anytime you choose.
Change, upgrade or cancel - no penalty.
SHOP PLANS

Lowest priced plans. Top tier phones.
Get the latest and greatest smartphones from Samsung, LG and more.

Claro Enterprise Solutions
A complete IT and telco portfolio that meets the needs of your business and customers.
LEARN MORE
The advantages are clear

No Contracts

No Overages

No Hidden Charges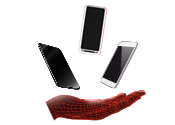 Bring Your Own Device or Get One From Us
Bring your latest 4G or LTE Smartphone and simply add our SIM or shop from our selection of handsets.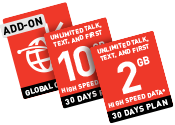 Built for Business.
Our 30-day service plans include unlimited talk, text and data all on America's Best Networks. No contracts, no credit checks, no overages, no hassles!. Plans start as low as $35.
Shop Plans